Airline forbids unionisation leading to protest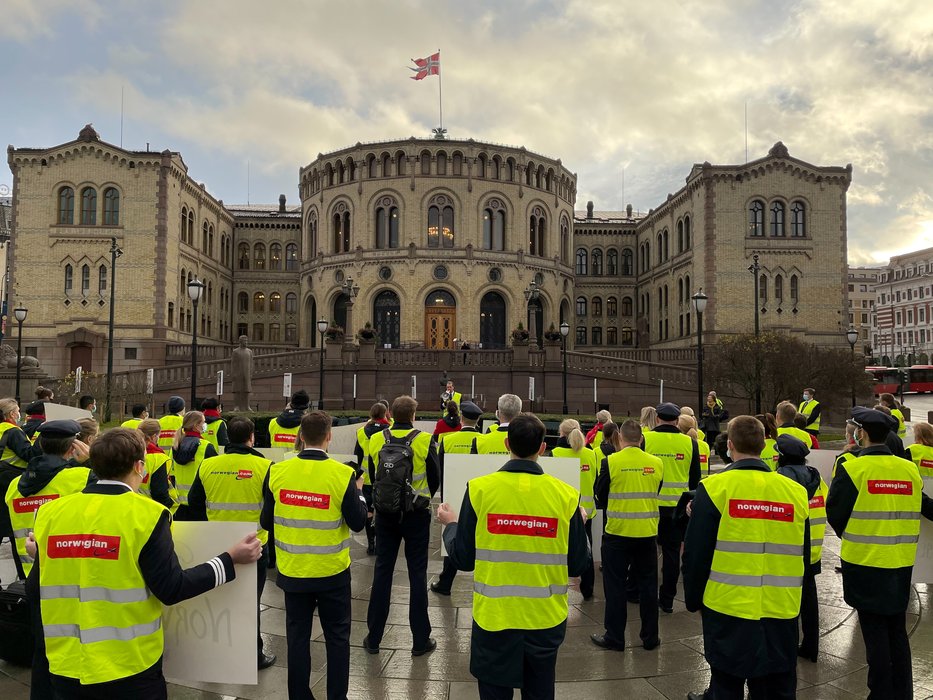 Association
Norway's Pilot Association and the Cabin Association unions are concerned over the working conditions at budget airline Wizz Air. Oddbjørn Holsether, leader of the Pilot Association, says that Wizz Air forbids its employees from organising in a union, violating their right to freedom of association. He considers Wizz Air's reluctance to partake in tripartite negotiations between employers, trade unions and the government, a threat to the Norwegian model of prosperity. Trade unions have launched actions at several airports throughout the country to inform travellers of the consequences of flying with low-budget airlines.
"We won't let Wizz Air jeopardise Norwegian working life model!" – unions protest in Norway as Wizz Air begins its operations - ETF: European Transport Workers' Federation https://t.co/SZPyXc2qVR

— B.United (@BUnited_buzz) November 5, 2020
Peaceful Assembly
Around 100 Norwegian Air staff wearing company uniform protested in front of the parliament building in Oslo to demand more state support. The airline is seeking bankruptcy protection from the government after the COVID-19 pandemic worsened its financial problems.