LGBTI activists, protestors and journalists targeted in Uganda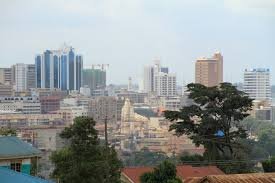 Uganda gay pride event 'blocked by police' after government minister declares it illegal via @Independent #Pride2016 https://t.co/vAZpfCTtmq

— Amnesty UK LGBTI (@AmnestyUK_LGBTI) September 25, 2016
Our lawyers met with some of the activists arrested during protest to seek their unconditional release. #Women4UG pic.twitter.com/GPwKyQgMbq

— Chapter Four Uganda (@chapter4uganda) September 13, 2016
On 13th September, police arrested and detained 25 women who had gathered to present a petition to the Speaker of Parliament. The petition challenges a proposed constitutional amendment, which seeks to remove age limits for judicial officers and term limits for Commissioners of the Electoral Commission. The women were eventually released without charge.
Police interrogates two journalists-
Benon Tugumisiirize and Fred Mukasa Kiku were interrogated by the Crime... https://t.co/62Gh0pJLAF

— HRNJ-Uganda (@HRNJUganda) September 15, 2016
Expression
On 13th and 14th September, police arrested and interrogated reporters Benon Tugumisiirize and Fred Mukasa Kiku because of stories they had covered in previous weeks. Tugumisiirize, who is already facing criminal defamation charges, was arrested on 14th September because of an article published in the local newspaper Red Pepper on a prominent city lawyer. He was held for over five hours and questioned for allegedly circulating pornography. Kiku had been arrested the previous day and was questioned in relation with a radio talk show he had hosted on 15th July, in which the day's guest allegedly made defamatory statements against the Managing Director of UMEME, the largest energy distribution company in Uganda. A third reporter, freelance journalist Teba Amkol, was summoned by the police in Moroto district, North Eastern Uganda on 1st September. He was questioned over an allegedly defamatory Facebook post he published on 29th August concerning local cultural leaders.
Association
Recent events have raised questions about the safety of human rights lawyers in Uganda. On 10th August, lawyers representing petitioners in a case against the Inspector General of Police (IGP) and seven other senior police officers were attacked after a mob supporting the IGP forced their way into the courthouse. The IGP and other police officers were expected in court to answer charges of torture arising from alleged police brutality towards supporters of opposition leader Dr. Kizza Besigye in July. Despite a heavy deployment by the Uganda Police Force, police officers failed to take appropriate action to restrain the crowd and only intervened when the physical safety of the lawyers was threatened.
Peaceful Assembly
In a context of escalating violence against the media, civil society and the political opposition, the LGBTI community's rights to freedom of association and peaceful assembly are also being repeatedly violated. In early August, on the third night of LGBTI Pride celebration week, a pageant underway at a Kampala club was unlawfully raided by the police. The security forces claimed that they had heard of a gay wedding (which is illegal in Uganda) taking place, and also that the celebration was unlawful because they had not been notified - although police had in fact been duly informed. More than a dozen LGBTI activists were arrested, and many more were detained for over 90 minutes, beaten, threatened and humiliated. Eyewitnesses reported several people —specifically trans women and men— being sexually assaulted by police, and one of them being seriously hurt when trying to escape abuse. Pride celebrations were postponed after the raid. When they resumed in late September, a Pride parade organised in Entebbe was also blocked by police, who escorted demonstrators in minibuses back to Kampala.