Activists facing criminal defamation charges for raising corruption concerns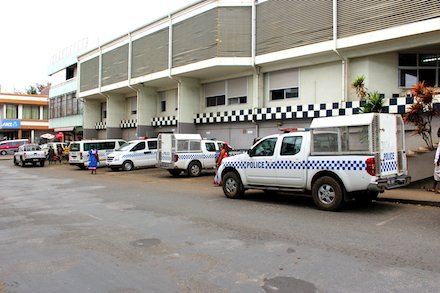 Expression
Vanuatu officials file criminal charges over corruption allegations
On 15th February 2019, it was reported that government officials in Vanuatu are seeking criminal defamation charges against at least five activists for their allegations that an official had unlawfully influenced the appointment of a Public Service Commissioner.
According to reports, the group had alleged, on a private Facebook chat group, that the appointment of Murielle Meltenoven as a commissioner by the chair of the Public Service Commission, Martin Mahe, 'was unfair because she was part of a panel, interviewing people for the same position'.
One of the activist accused is Dr. Andrina Thomas from Vanuatu group Women Against Crime and Corruption. Others include Jenny Ligo, Andrina Thomas, Antoine Malsungai, Daisy Warsal and Joseph Alick. Dr. Thomas stated 'that as citizens, they have their rights under the constitution to voice their concerns, and therefore, the fact that Mahe is monitoring their chat group is deemed a barrier to their freedom to express their opinions'.
Meltenoven had subsequently visited the homes of three people accusing her of corruption and summoned them to the police station for questioning. In response to this Dr. Thomas said: 'this is abuse of power, it's not her role to be rounding up people. It's the police's role once a criminal case is lodged for the police to actually summon people down to hear the statements'.
Defamation remains criminalised under article 120 of the Penal Code, and those guilty of such a crime could face a prison sentence of up to three years.
Association
Civil society concerns on LGBT discrimination highlighted by Human Rights Council
#UPR32 #Vanuatu delegation headed by Don Ken, Minister of Justice and Community Services, presented its national report to UPR. Spoke about, among other topics: #ClimateChange #MaternalHealth #HumanTrafficking #SocialInclusion #AccessToJustice #GenderEquality #ForcedLabour pic.twitter.com/cLGFVP1ldq

— HRC SECRETARIAT (@UN_HRC) January 24, 2019
On 24th January 2019, Vanuatu's human rights record was reviewed by the UN Human Right council. During the review, six countries raised concerns about discrimination and violence against LGBTI persons and called for their protection.
In a report submitted to the council in early 2018, Kaleidoscope Human Rights Foundation, a regional LGBTI organisation and VPride Foundation from Vanuatu reported that 'there are very few legal protections against discrimination against a person based on their sexual orientation, and no protections at all against discrimination on the basis of gender identity and sex characteristics. They also reported that 'LGBTI persons face legal challenges and discrimination not experienced by non-LGBTI persons'.
The groups called on Vanuatu to amend Article 5 of the Constitution to 'add sexual orientation, gender identity and sex characteristics as prohibited grounds for discrimination and enact anti-discrimination legislation that prohibits all forms of discrimination on the grounds of sexual orientation, gender identity and sex characteristics in all areas of public life'.
Referendum on laws related to political parties and CSOs
Vanuatu will hold its first ever referendum on 4th June 2019 to introduce laws that are expected to 'reduce political instability' that has plagued the country for almost four decades since independence. A key example is members of Parliament crossing the floor at will to join the opposing party, thereby cause instability for the government of the day.
The proposed political reform package consists of one new law, an amendment to the Constitution, and amendments to two existing laws. Among the laws to be voted on include new legislation known as the Bill for the Political Parties (Regulation) Act, the Bill for the Representation of the People (Amendment) Act and the Bill for the Charitable Associations (Incorporation) (Amendment) Act around financial reporting. A referendum is required to be held in order to effect changes to the country's Constitution.