Activist groups working on North Korea facing intimidation while government restricts protests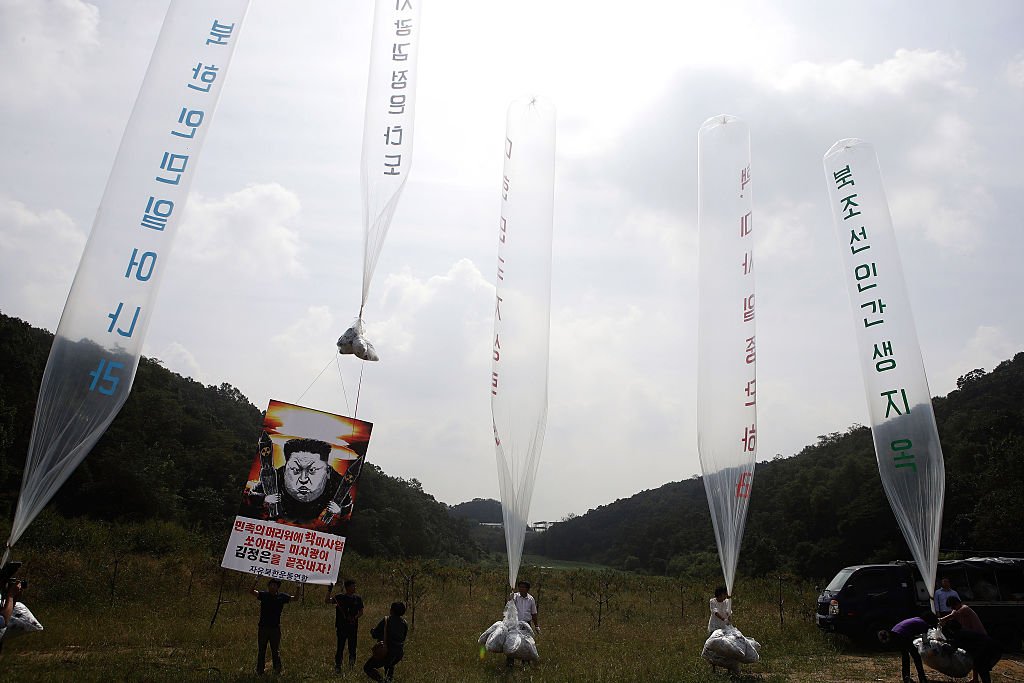 There are serious concerns that the South Korean authorities are intimidating activist groups that work on human rights issues in North Korea, with two organisations having their registration revoked while nearly 300 are facing reviews or inspections. The authorities also attempted to restrict protests due the COVID-19 pandemic. Two protest organisers have been charged.
Association
Activists groups working on North Korea being targeted by the state
Human rights groups have raised serious concerns that the South Korean government was targeting activist organisations that focus on North Korea's human rights problems for special review in an apparent effort to intimidate them.
According to Human Rights Watch, on 31st July 2020 the Unification Ministry had informed groups focused on North Korea's human rights issues, or on the integration of North Koreans in South Korea, that they must comply with abrupt review deadlines and burdensome documentary requirements, and face possible office inspections. The organisation said that the sudden decision to review the registration status of all such groups is unprecedented.
NKHR nonprofits reject unilateral "office inspections" by MOU https://t.co/n49BpiwWmp via @The_Daily_NK

— Henry (@Hanktivist) July 24, 2020
HRW said that on 20th July 2020, the South Korean government sent notice of an administrative review of the registrations to all 64 non-governmental groups registered with the Unification Ministry as "non-profit private organisations" that are working on North Korean human rights or supporting efforts to assist North Koreans who have made their way to South Korea to adapt to life there. This was expanded to a total of 289 organisations on 12th August 2020.
The ministry also announced that 25 "defector run" groups incorporated as businesses to work on North Korean human rights and assisting North Korean defectors resettle in South Korea must undergo "office inspections" which will begin in August 2020. It said the inspections were necessary because the groups had failed to fully "report the operational performance they are required to submit every year" or "require additional fact-checking".
The ministry invoked Article 8 of the "Regulations on the Establishment and Supervision of Not-For-Profit Private Organisations under the Jurisdiction of the Ministry of Unification" which states that based on Article 37 of the Civil Code the unification minister may carry out "office inspections in necessary case".
Phil Robertson, HRW deputy Asia director said:
"The South Korean government should halt this targeted campaign of regulatory intimidation against civil society groups. The recent controversy regarding cross-border leaflets should not override the need to support and protect a diverse civil society that presses North Korea to respect human rights."
It is believed these actions are linked to criticism from North Korea against activist groups that sent "propaganda leaflets" across the border that strongly criticised North Korea's human rights record and leadership. It has been a tactic that has been used for years.
In response, the government announced plans to adopt legislation prohibiting people from sending leaflets into North Korea and opened investigations into two groups, the Fighters For Free North Korea for sending balloons with leaflets, and KuenSaem for sending plastic bottles with rice into North Korea. On 17th July, the Unification Ministry revoked the two groups' registration for "seriously hindering the unification policy of the government".
Tomás Ojea Quintana, the UN special rapporteur on the situation of human rights in North Korea, expressed his concerns about the punishment of North Korean defector groups. He said he had not yet received a satisfactory response from the South Korean government as to why only human rights and defectors' organizations are being targeted for office inspections and audits. On the balloon launches, he said, "the launches are protected in principle under Article 19 of the Universal Declaration of Human Rights, which guarantees the rights of freedom of expression, even to send information across borders".
On 22nd July 2020, a coalition of 25 organisations working on North Korean human rights and supporting North Koreans living in South Korea issued a joint statement rejecting office inspections. The coalition called the government's actions discriminatory, lacking in transparency, and intended to provoke fear and intimidation, creating a chilling effect on the affected groups.
Peaceful assembly
Anti-government protests met with "bus walls" and other restrictions
COVID-19 concerns see South Korea police wall off protest square with bus barricades - ABC News https://t.co/vKHSYpktww

— aytekin yamaç (@yamacaytekin) October 3, 2020
In October 2020, anti-government protests were met with various restrictions including "bus walls". The authorities claimed the restrictions were necessary to prevent a flare up of COVID-19 infections that reportedly occurred in similar protests in August 2020
Police parked busses along main avenues and around the central Gwanghwamun Square - which has long been a symbol of democracy - to seal off the areas. They also set up some 90 checkpoints to prevent vehicles from bringing in protesters, while the subway did not stop at several stations at protest venues. Drivers and pedestrians were stopped and asked for their destinations.
Attempts by groups to stage massive "drive-thru" protests were also rejected by the Seoul court, which allowed only a car parade to take place with up to nine vehicles under strict quarantine measures.
The move drew some scepticism, with opposition politicians calling the lockdown of the square an "excessive response" aimed at silencing voices critical of the government.
Previously, in August 2020, thousands of demonstrators hit the streets protesting against President Moon Jae-in's policies. Municipal officials in Seoul had sought to forbid the planned protest by conservative activists and Christian groups celebrating the 75th anniversary of the nation's liberation from Japanese colonial rule at the end of World War II. However, a court allowed some of them to go on, citing civil liberties after protesters challenged the city's administrative order banning the gatherings.
The demonstrators, many of them wearing masks and carrying the South Korean flag, paraded through rain near Seoul's presidential palace, calling for President Moon to step down over what they see as policy failures, pandering to nuclear-armed North Korea and election corruption.
Some protesters scuffled with police officers who closely followed the marchers, but there were no immediate reports of major clashes or injuries. In September 2020, the courts issued arrest warrants for two conservative activists who organised the protests including Kim Kyung-jae, a former head of the Korea Freedom Federation, and Kim Soo-yeol , the head of IlpaManpa Patriots Alliance, a right-wing organisation, for violating the Assembly and Demonstration Act and the Infectious Disease Prevention Act.