UN Special Rapporteur: anti-terror bill "falls short" of UK's rights obligations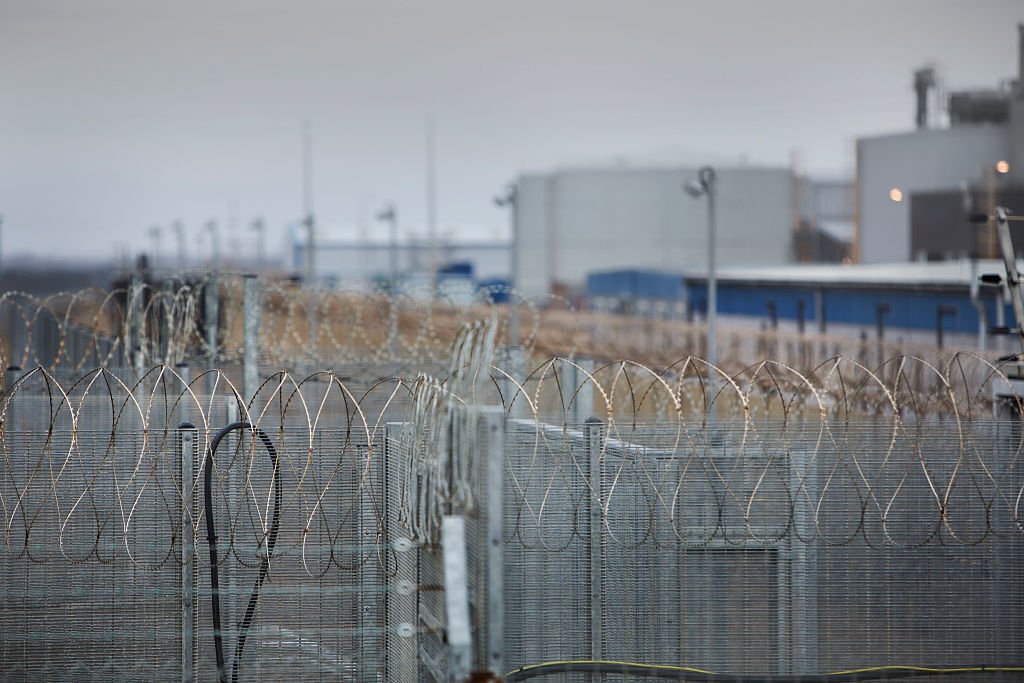 Expression
UN special rapporteur @NiAolainF warns counter-terrorism bill risks criminalising a broad range of legitimate behaviour, including reporting by journalists https://t.co/fVQXIMSgoq via @IndexCensorship

— Index on Censorship (@IndexCensorship) August 2, 2018
Special Rapporteur criticises counter-terrorism law
The Counter-Terrorism and Border Security law being discussed by parliament is raising concerns among rights groups and the UN Special Rapporteur on the promotion and protection of human rights and fundamental freedoms while countering terrorism, Nuala Ní Aoláin, who expressed her
"concern that a series of provisions included in the draft bill fall short of the United Kingdom's obligations under international human rights law, including the International Covenant on Civil and Political Rights (ICCPR) and the European Convention on Human Rights (ECHR)".
The bill extends the scope of Prevent Strategy, one strand of the UK's counter-terrorism strategy, which has been criticised by civil society because of the discretion it gives to local authorities. The bill empowers local authorities to refer individuals deemed vulnerable to terrorism to the "Channel panel". These panels are tasked with "assessing the extent to which identified individuals are vulnerable to being drawn into terrorism", are set up by the local authority and include the head of the local police and other members as the local authority deems appropriate. 
Moreover, the drafted law could have worrying implications for press freedom and the protection of journalistic sources. Rebecca Vincent, Director of the UK Bureau of Reporters without Borders wrote:
"We are alarmed by provisions of this bill that would restrict journalists' ability to do their jobs and create a chilling effect on freedom of expression. This is particularly worrying in light of the broader trend of moves to restrict press freedom in the UK. Further, the speed at which this legislation is being pushed through is also concerning. We urge MPs to thoroughly scrutinise the bill and ensure that threatening measures are struck and sufficient protections for press freedom included".
For example, the bill would extend "anti-terrorist legislation to the expression of opinion or belief in Clause 1 of the Bill", potentially chilling "legitimate journalistic, academic and other research into the opinions, methods and aims of terrorist organisations contained in Clause 3. We are also alarmed by the potential discouragement of legitimate journalistic inquiry that may result from the extension of already significant sentencing maximums" wrote Index on Censorship. Another issue raised is the potential expansion of police powers to seek and seize confidential journalistic sources, especially at the borders.
Despite a "clarification" by @greatermcr campaigers are still furious about "Aaron-gate" – the smearing of the anti-fracking movement in a report on "hateful extremism". They want to know: is there a list of so-called extremist groups. And who is on it? https://t.co/TiJ4yhKjMz

— Netpol (@policemonitor) August 1, 2018
Controversial extremism report includes report of child involved in environmental activism
A report published on 30th July 2018 by the Greater Manchester Preventing Hateful Extremism and Promoting Social Cohesion Commission included a case study of a 14-year-old boy, "Aaron", who was referred to the Prevent "deradicalisation" programme, Channel. The boy had been referred to Channel by his school due to "concerns about his extreme beliefs in relation to the environment, specifically issues around fracking". The case study describes how counter-terrorism police officers had to intervene after the boy had been "targeted via social media and encouraged to participate in local protests, hand out leaflets, etc. by local activists". While the report goes on to say that the boy was "on the periphery of engaging in criminal behaviour" it does not specify what that criminal behaviour would have been or how it related to his opposition to fracking.
This is appalling. Opposition to fracking is not "hateful extremism" and encouraging people to take part in legitimate campaigning is not "grooming". This entire story speaks volumes about everything that is wrong with Prevent https://t.co/PZzJxjoKfQ

— Netpol (@policemonitor) July 30, 2018
Network for Police Monitoring (Netpol) and the Green Party's Jenny Jones condemned the case study as a smear campaign against legitimate activism opposing fracking and a limitation of the child's rights in breach of the UN Convention on the Rights of the Child. In response, the Greater Manchester Police told The Guardian that the case details had been changed to protect the identity of the boy, who was not actually involved in anti-fracking campaigning but instead in "a form of environmental extremism":
Correction to A Shared Future report. The report into extremism published today had a mistake in one of te case studies. Read the statement👇. The (corrected) report is at https://t.co/7PSZoTt36K pic.twitter.com/s99uFTqJlk

— GMCA (@greatermcr) July 30, 2018
Netpol remained unconvinced by the police's response, saying it raised a series of questions that the organisation will now try to answer through the Freedom of Information Act:
"Opposition to fracking falls far outside the report's own definition of what constitutes 'hateful extremism', so why was the anti-fracking movement even considered as an example of 'extreme beliefs in relation to the environment'?

What does the report – and more importantly, the Prevent counter-terrorism officers who briefed the Greater Manchester Preventing Hateful Extremism and Promoting Social Cohesion Commission and provided it with examples – mean by another form of 'environmental extremism'? How can we trust that this is not as much of a smear on legitimate campaign activities as its woeful mischaracterisation of anti-fracking activism?

Crucially, why was absence from school to participate in political activism, no matter how concerning to worried parents, ever considered a police matter? How is it ever justifiable to threaten campaigners who are taking part in local protests, handing out leaflets and encouraging others to engage with issues of national political concern with an abduction notice and the damning allegation of involvement in 'grooming'?"
Netpol had already reported to the CIVICUS Monitor that leaked documents had exposed how Prevent was used by the security services and police to monitor dissent, including anti-fracking activism.
Peaceful Assembly
Ahead of Trump visit to #UK, activists urge police to facilitate peaceful protest, not close it down to appease visitors. #freedomofassembly #right2freeassembly https://t.co/tBrmiGxV9c

— ECNL (@enablingNGOlaw) July 10, 2018
Anti-Trump rally held in London
A demonstration opposing US President Donald Trump was held in Trafalgar Square, London, on 13th July 2018 to protest his visit to the UK and demand that the government not normalise the US leader's agenda and narrative. Over 100,000 people took part in the rally. Protests were also organised in a number of other locations across the country. The event in London was peaceful and only six arrests were reported. Nevertheless, Netpol reported that the organisers experienced an unprecedented lack of cooperation and obstruction by the Metropolitan (Met) police for what should have been a straightforward arrangement of routes and logistics. For example, the police originally objected to the demonstration having stages and a sound system. A spokesperson for the Metropolitan Police told The Canary:
"We are preparing for a multi-faceted policing and security operation, involving the protection and movement of the President. We are anticipating people to gather in the capital to demonstrate both for and against the president. The requirements of this complex operation need to be balanced with the right of individuals to a freedom of speech. This will be a multi-agency operation with a very experienced command team."
Event organiser Michael Chessum said:
 "The police knew well in advance that we were planning to put a stage in the beginning of the protest. At two days' notice, they've cancelled permission for that stage and effectively for a sound system because they said no vehicle can come anywhere near the area." 
He added: 
"the police and the state cannot place totally arbitrary and unreasonable limitations on a protest, and that's what we're looking at here". 
The green light was given after the organisers vowed to take legal action:
UPDATE: the @metpoliceuk have backed down on refusing to allow #TrumpUKVisit protests a proper rally at start point. We will now be allowed to .have a major PA system. Hilariously, they admit in an email: "We have felt compelled to do this because of the extent of media coverage"

— Michael Chessum (@michael_chessum) July 12, 2018
Facial recognition
The use of facial recognition by the Metropolitan Police during the protest also raised concerns and a small group of demonstrators painted their faces to raise awareness about the issue. Liberties' Donnchadh Greene commented:
"Although we have had assurances this tech will not be used on Friday, it has previously been deployed at protests with no prior public knowledge or consultation and we will be sending a clear signal that we won't stand for it. Look out for us on Friday and get your face painted to stand with us against this erosion of our rights."
While it is still unclear whether this technology was deployed, protesters did report the use of rooftop surveillance on the march:
Despite huge numbers at today's London #StopTrump demonstration and a massive police presence, so far legal observers report only six arrests.

It remains unclear, therefore, why the police thought rooftop surveillance on the entire march was either necessary or proportionate pic.twitter.com/VoWSd6bQyd

— Netpol (@policemonitor) July 13, 2018