8 Human Rights Defenders Languish In Moroccan Jail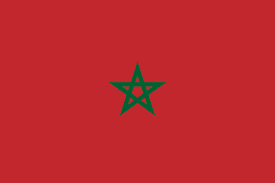 Peaceful Assembly
On 15th August, 8 prominent Moroccan human rights defenders were given prison sentences of between 4 months and 1 year for their part in a peaceful protest in the seaside city of Sidi Ifini. Some of the convicted activists are members of the local branch of the Moroccan Association for Human Rights (AMDH), one of the largest and most outspoken human rights groups in the country. Many claim this heavy handed prosecution on spurious charges is a result of the activists' open criticism of Moroccan authorities. In a recent statement, Amnesty International rejected their sentencing and called for a free and fair retrial: 
"Amnesty International considers that [the accused] were not given an effective opportunity to challenge the evidence presented by the prosecution at their trial and that the court convicting them did not establish their individual criminal responsibility beyond reasonable doubt."
Association
On 8th September, well-known LGBTI campaigner and co-founder of the Mouvement Alternatif pour les Libertés Individuelles (MALI) Ibtissame Lachgar was arbitrarily detained in Rabat. She and a fellow human rights defender, were arrested purely for their affiliation to MALI. After her arrest, Ibtissame was reportedly sexually assaulted by security forces whilst in their custody.
In advance of elections in October, young civil society members launched a petition to raise awareness of the challenges faced by voters with special needs, which prevent them from enjoying their constitutional right to vote. One of the objectives of the movement is to mobilise civic groups across the country into action by enhancing their awareness of obstacles faced by people living with disabilities.