3 journalists acquitted after 4 years in detention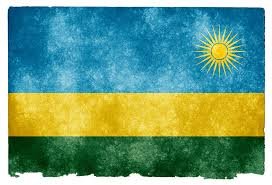 General update
On 14th April 2022, the UK and Rwanda signed a Memorandum of Understanding on a framework to relocate to Rwanda asylum seekers the UK is not considering. Civil society organisations (CSOs) and international bodies, including the UNHCR, have criticised the agreement, accusing the UK of neglecting its obligations under the Refugee Convention. Critics also expressed concerns over human rights violations documented in Rwanda, including imprisonment of journalists or political opposition, unlawful detention, torture and extrajudicial killings.
From 20th to 25th June 2022, Rwanda hosted the Commonwealth Heads of Government Meeting (CHOGM), which brings together the heads of Commonwealth countries for discussions every two years. Ahead of the summit, 24 CSOs expressed concernover Rwanda's human rights record. The letter urged Commonwealth members to call on the Rwandese government to take measures to respect and promote human rights, the rule of law and good governance
#Rwanda: "We are greatly relieved that the court has recognized the charges against Damascene Mutuyimana, Shadrack Niyonsenga, and Jean Baptiste Nshimiyimana as baseless. Finally, these journalists can go home to their families," said @muthokimumo, @CPJAfrica pic.twitter.com/ozIDIzKEc2

— Committee to Protect Journalists (@pressfreedom) October 5, 2022
Expression
In positive developments, on 5th October 2022, a court acquitted three journalists who had been detained for four years after they were arrested on 9th October 2018.The three,  Damascene Mutuyimana, Shadrack Niyonsenga and Jean Baptiste Nshimiyima, reporters for the YouTube-based outlet Iwacu TV, were arrested for publishing a "fabricated" image showing Ugandan President Yoweri Museveni, Rwandan President Paul Kagame and Kayumba Nyamwasa - a former Rwandan army chief living in exile as an opposition figure - together. They were charged with "spreading false information to create a hostile international opinion of Rwanda," "publishing unoriginal statements or pictures," and "inciting insurrection."
According to court records and an investigation by the Committee to Protect Journalists (CPJ), the court decided in preliminary hearings that the journalists may be tried under the 2012 penal code, even though it was revised in 2018. The 2018 penal code allows authorities to apply the previous statute for actions allegedly committed before it came into effect. During the trial, the prosecutor had allegedly requested the journalists be imprisoned for 22 years and five months.
On 30th May 2022, detained YouTube commentator Aimable Karasira accused prison authorities of beating and torturing him and other critics in detention, including Dieudonné Niyonsenga. During his court hearing, he claimed that the prison guards used lights and loud music to deprive them of sleep. Karasira also claimed the prison guard beat him and denied him medical treatment for diabetes and mental health issues. He further claimed that the food provided by the prison was insufficient, that he was denied access to money sent to him, and that the prison authorities intercepted and withheld privileged communications from his lawyer. Karasira was arrested in May 2021 and charged with denying and justifying the 1994 genocide against the Tutsi.
On 15th June 2022, the Commonwealth Secretariat denied Canadian journalist Benedict Moran and Indian journalist Anjan Sundaram accreditation to cover the CHOGM. The secretariat claimed that the two journalists were not working for "recognised media outlets." Yet Moran claims that he had previously been granted access to report from Rwanda for his production company, and Sundaram had written for internationally recognised media outlets, including the New York Times, The Guardian, The Observer, and others. Both Sundaram and Moran previously wrote about Rwanda's authoritarian government. Moran previously reported on President Kagame's alleged involvement in war crimes, and Kagame and the ruling Rwanda Patriotic Front's disinformation campaigns targeting government critics. Sundaram wrote the book Bad News: Last Journalists in a Dictatorship about Rwanda's destruction of free speech. On 12th August 2022, the Rwanda Media Commission denied accreditation to Byline Intelligence journalist Iain Overton to report on the human rights situation of refugees. Although the Media Commission website states that media visas are processed in seven days, Overton's application remained under process for more than a month after submission. Deborah Bonetti, director of the Foreign Press Association in London, noted that it is disappointing that the Rwandan government denies entry to foreign journalists perceived to be critical of the government.